During Your Visit
Here are a few things which will help make your visit enjoyable: 
Print our Map of the Museum to help plan your visit!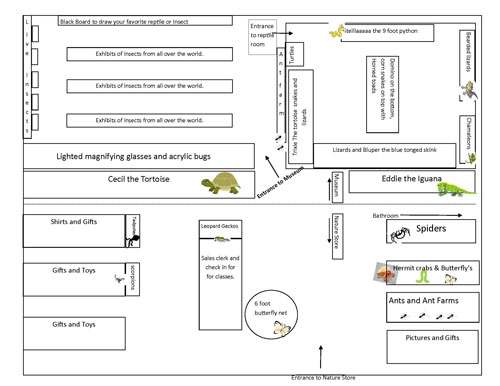 Go to the back of the museum and look at the "live" critters first.  We have a tarantula, stick bugs, African Praying Mantis, a pregnant scorpion, beetles and millipedes.  Each has a sign giving information about the insect or bug.
Look at the ants and how they interact with each other.  The question which comes up all the time is "Where is the queen ant?".  We don't have a queen since they are able to lay up to 2,000 eggs a day.  Our harvester ants are able to work without the direction of a queen.
There are microscopes to look at the bugs in acrylic close up. 
You will also see many "preserved bugs" to look at from all over the world.
 In the gift shop there are more critters to look at.
The last is don't forget to take color pages of the life cycles of the butterflies, lady bugs, and frogs.